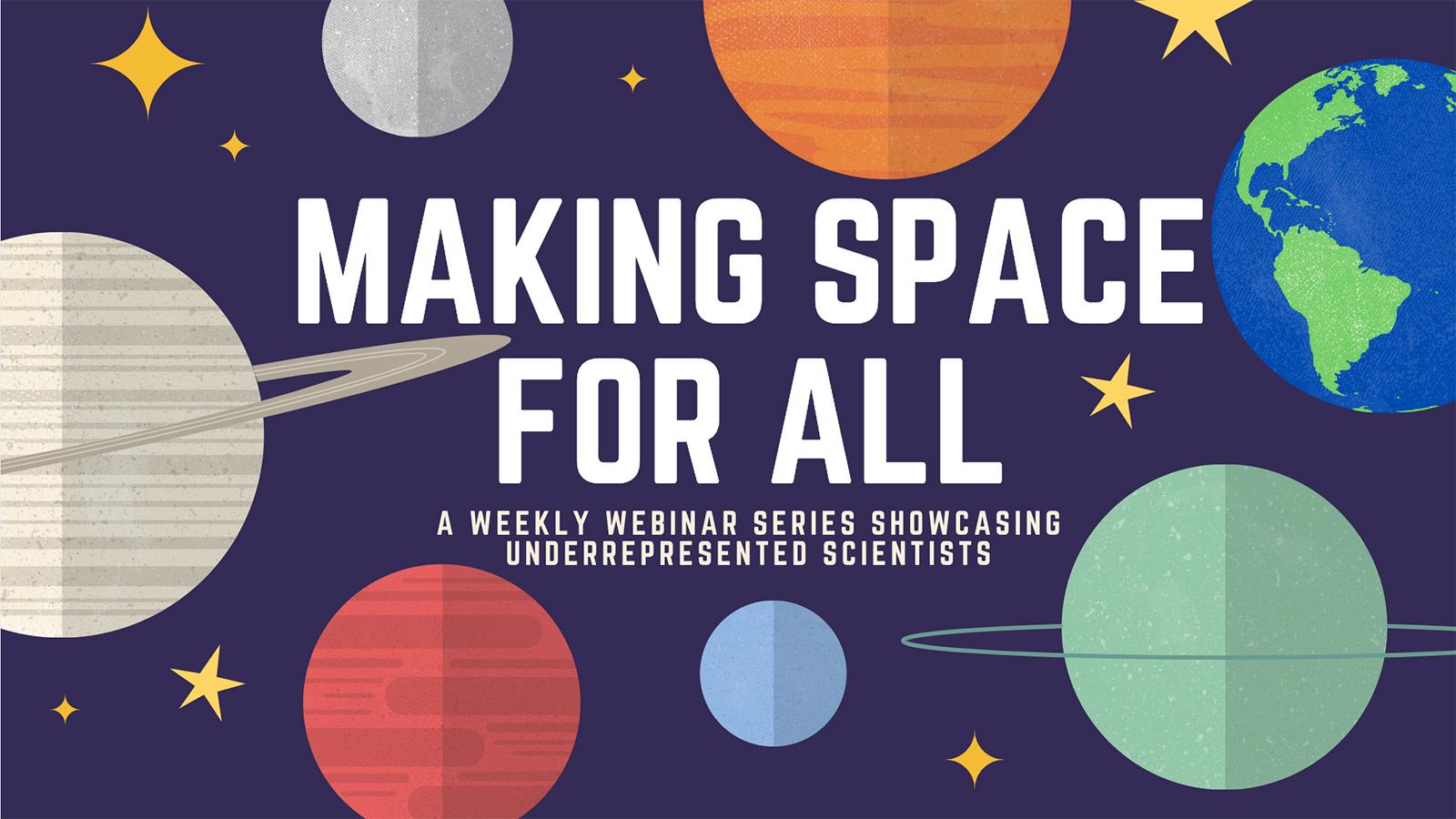 Body
This astronomy webinar series features the work and voices of underrepresented scientists and students in the astrophysics community. Join Anna Voelker, the Department of Astronomy's and CCAPP's Coordinator of Outreach Programs, for public Q&A sessions and live astronomy interviews each Thursday at 3:00 PM ET.
In these times of social distancing and making space between us, we will be answering your astronomy questions across the quarantine and sharing the wonders of space across space! We are dedicated to Making Space for All through inclusive and accessible astronomy webinars.
The Making Space for All series will culminate in the 2020 SciAccess Conference, an all-day event dedicated to promoting disability inclusion in STEM. SciAccess 2020 took place on Monday, June 29. It was hosted in partnership with NASA and CCAPP.
Advanced