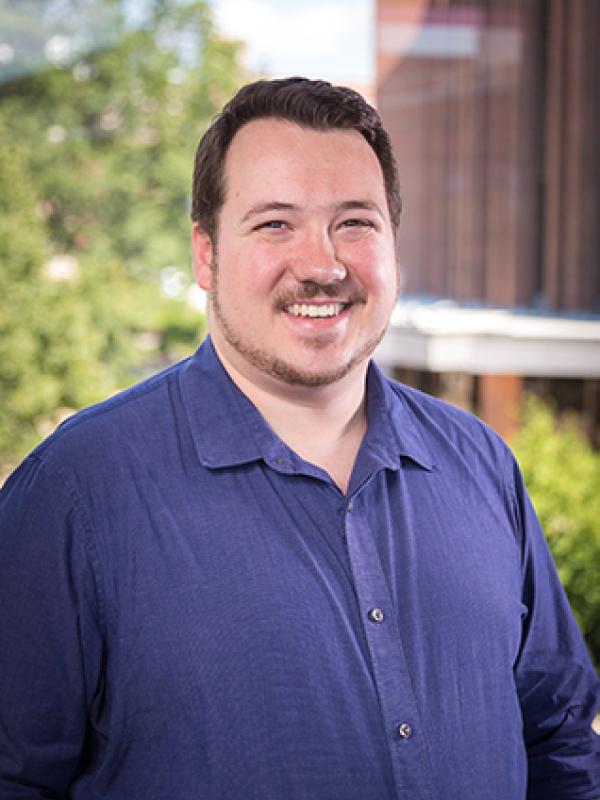 David Zach
Undergraduate Academic Advisor
4012 McPherson Laboratory / 1140 Physics Research Building

Office Hours
Spring 2020 Schedule:
Drop-in Advising:
Tuesdays (4012 McPherson): 10:00am-noon
Thursdays (1140 PRB): 1:00-3:00pm
Areas of Expertise
Academic Advising, Astronomy & Astrophysics and Physics
Education
B.S. in Mathematics - Kent State University, 2011
M.A. in Mathematics - The Pennsylvania State University, 2013
I am an Academic Advisor for the Astronomy & Astrophysics and Physics majors in the College of Arts and Sciences. Currently, I work with all Astronomy & Astrophysics majors, Physics majors who have not yet taken Physics 2300, and all double majors between Astronomy & Astrophysics and Physics. I have been advising at The Ohio State University since 2019. Formerly, I taught mathematics courses and was an academic advisor for pre-health and science students at Penn State University.
Spring 2020 Advising Schedule:
Drop-in Advising:
Tuesdays (4012 McPherson): 10:00am-noon
Thursdays (1140 PRB): 1:00-3:00pm
McPherson Laboratory
140 W 18th Avenue
Columbus, OH 43210
Physics Research Building (PRB)
191 W Woodruff Avenue
Columbus, OH 43210
Appointments:
Appointments for any assigned advisees can be made through OnCourse.
If you are not an assigned advisee, but are looking to switch to an Astronomy or Physics major, please feel free to come to drop-in hours and/or email to set up an appointment.