August 22, 2012
Sssh: Astronomers at Work
Image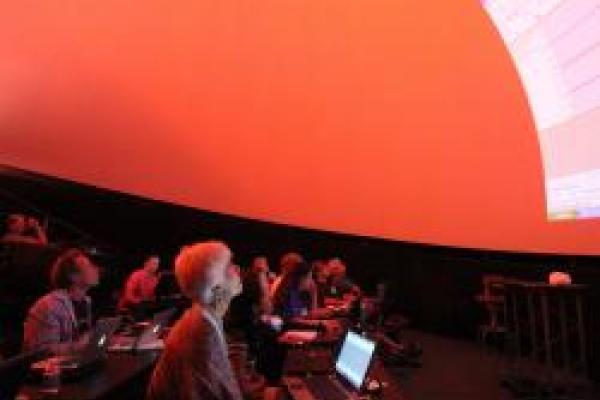 Description
Astronomy graduate students Kate Grier and Calen Henderson are jazzed by what they learned this month at the intensive week-long Spitz Summer Institute, offered by the makers of the uber-cool Spitz SciDome XD.
The XD, the latest in digital projection technology, is being installed in Ohio State's Planetarium this fall—and Grier and Henderson can't wait to get their hands on it.
Ohio State is one of only four institutions in the nation to install the XD, which uses two projectors to display 2560x2560 (that's over 6.5 million) pixels onto the planetarium dome.
Photo of editing class courtesy of Scott Huggins, Spitz Institute
---