Image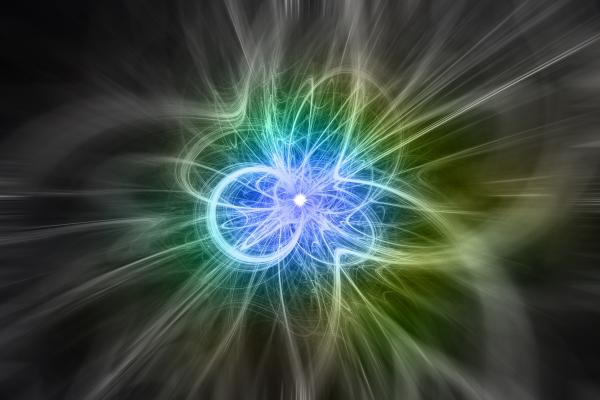 May 16, 2020
10:00AM - 2:00PM
Location
ONLINE: Zoom Webinar
Date Range
Add to Calendar
2020-05-16 10:00:00
2020-05-16 14:00:00
Friends of Ohio State Astronomy & Astrophysics - Spring 2020 Events
Please join the Friends of Ohio State Astronomy & Astrophysics (FOSAA) for our Spring 2020 Event! This event will feature several short talks by Ohio State researchers, who will describe recent discoveries at the frontiers of their fields, at a level accessible to all! Following these presentations, informal lunch chats with Ohio State faculty, postdoctoral researchers, and students will give you the chance to ask all of your questions about planets, stars, galaxies, and the universe, and to learn more about astronomy and astrophysics research at Ohio State. We will finish off with a Black Holes discussion panel in the afternoon.  Register once and come to all or any part of our Friends of Ohio State Astronomy & Astrophysics events on May 16th. Registration for this event was announced in early May via the FOSAA e-mail list.  If you or someone you know would like to be added to this list, please email Prof. Todd Thompson. How and When Date: May 16, 2020 Time: 10:00 AM – 2:00 PM in 3 events 10:00 AM – Noon: Science Talks Noon – 1:00 PM: Chat with an Astronomer over lunch 1:00 – 2:00 PM: Black Hole Apocalypse discussion panel Location: Online: Zoom Webinar/meetings
ONLINE: Zoom Webinar
OSU ASC Drupal 8
ascwebservices@osu.edu
America/New_York
public
Date Range
Add to Calendar
2020-05-16 10:00:00
2020-05-16 14:00:00
Friends of Ohio State Astronomy & Astrophysics - Spring 2020 Events
Please join the Friends of Ohio State Astronomy & Astrophysics (FOSAA) for our Spring 2020 Event! This event will feature several short talks by Ohio State researchers, who will describe recent discoveries at the frontiers of their fields, at a level accessible to all! Following these presentations, informal lunch chats with Ohio State faculty, postdoctoral researchers, and students will give you the chance to ask all of your questions about planets, stars, galaxies, and the universe, and to learn more about astronomy and astrophysics research at Ohio State. We will finish off with a Black Holes discussion panel in the afternoon.  Register once and come to all or any part of our Friends of Ohio State Astronomy & Astrophysics events on May 16th. Registration for this event was announced in early May via the FOSAA e-mail list.  If you or someone you know would like to be added to this list, please email Prof. Todd Thompson. How and When Date: May 16, 2020 Time: 10:00 AM – 2:00 PM in 3 events 10:00 AM – Noon: Science Talks Noon – 1:00 PM: Chat with an Astronomer over lunch 1:00 – 2:00 PM: Black Hole Apocalypse discussion panel Location: Online: Zoom Webinar/meetings
ONLINE: Zoom Webinar
Department of Astronomy
astronomy@osu.edu
America/New_York
public
Description
Please join the Friends of Ohio State Astronomy & Astrophysics (FOSAA) for our Spring 2020 Event! This event will feature several short talks by Ohio State researchers, who will describe recent discoveries at the frontiers of their fields, at a level accessible to all! Following these presentations, informal lunch chats with Ohio State faculty, postdoctoral researchers, and students will give you the chance to ask all of your questions about planets, stars, galaxies, and the universe, and to learn more about astronomy and astrophysics research at Ohio State. We will finish off with a Black Holes discussion panel in the afternoon. 
Register once and come to all or any part of our Friends of Ohio State Astronomy & Astrophysics events on May 16th. Registration for this event was announced in early May via the FOSAA e-mail list.  If you or someone you know would like to be added to this list, please email Prof. Todd Thompson.
How and When
Date: May 16, 2020
Time: 10:00 AM – 2:00 PM in 3 events
10:00 AM – Noon: Science Talks
Noon – 1:00 PM: Chat with an Astronomer over lunch
1:00 – 2:00 PM: Black Hole Apocalypse discussion panel
Location: Online: Zoom Webinar/meetings
Advanced
Text
Schedule
10:00-10:10 – Opening Remarks by Department Chair Dr. David Weinberg
Event 1: SCIENCE TALKS
10:10-10:30 – Neutrinos with Dr. John Beacom
10:35-10:55 – ISM and Radio Astronomy with Jiayi Sun
11:00-11:20 – Galaxy Clusters with Dr. Heidi Wu
11:25-11:45 – Cosmic Web with Suk Sien Tie
Event 2: LUNCH WITH AN ASTRONOMER
11:50-1:00 - Each room will have its own meeting link and be emailed out the day of the event
The Dark Matter Lunch with Dr. Linda Carpenter plus research group members
The Dark Energy Lunch with Dr. Chris Hirata plus research group members
The Exoplanet Lunch with Drs. Scott Gaudi and David Martin plus research group members
Event 3: BLACK HOLE APOCALYPSE PANEL
1:00-2:00 - Q&A panel discussion on the NOVA PBS special Black Hole Apocalypse
Attendees will be encouraged to watch this special ahead of time. It is available for free on pbs.org and also available on Netflix.
Panelists:
Events Filters:
---