March 9, 2023
Wayne Schlingman Wins Community Engaged Practitioner Award
Image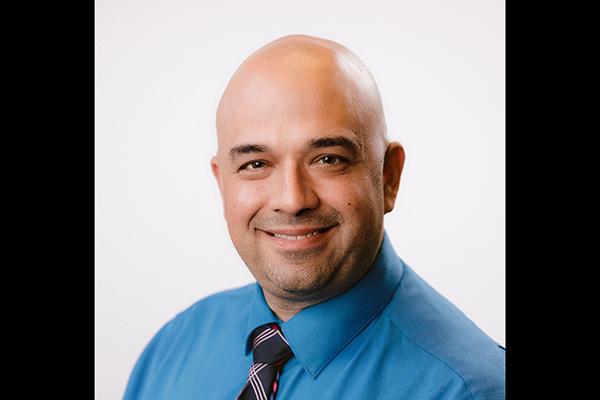 Description
The Community Engaged Practitioner Award recognizes staff members who have demonstrated superior commitment to developing, coordinating, and/or sustaining projects, activities, or initiatives involving Ohio State and community partners that enhance engaged scholarship and community impacts. Wayne Schlingman, Quanetta Batts, Tie Streets are the 2023 winners.
Wayne Schlingman
Director, Arne Slettebak Planetarium
College of Arts and Sciences/Astronomy
Dr. Wayne Schlingman has served as the Director of Ohio States Arne Slettebak Planetarium since July of 2014. Taking the helm right after the first renovations to the planetarium since it was built in 1968, he helped establish an endowment to support the planetarium and keep it at the cutting edge of technology. Wayne and his staff have grown the planetarium audience from a few hundred to upwards of 24,000 visitors per year (pre-COVID). On campus, the planetarium serves as a resource for classes, student organizations, staff appreciation events, STEP and more. As a community resource, the planetarium reaches preschool and K-12 students, teachers, scout groups, 4-H, afterschool programs and others. Wayne actively works to develop the next generation of science communicators by providing undergraduate students with opportunities to gain experience in outreach and science communication.
He leads the development and facilitation of planetarium programming designed to actively engage people of all backgrounds and abilities in learning about astronomy. His team has built, or is in the process of building, seven shows that explain the night sky and Solar System while showcasing research taking place at Ohio State. Wayne's commitment to outreach spans beyond the planetarium walls. He takes hands-on learning outside to host star parties on campus and at local schools and libraries. Wayne led the planning and installation of a unique model solar system designed by artist Ivan Depea. The Woodruff Avenue installation, which teaches about scale models and accentuates the vast distances in space even within our own solar system, is actively used by the campus community and visiting schools.
Wayne has established himself as an asset to outreach, engagement and science communication beyond the confines of his department, discipline and the university. He is a founding member of Ohio States STEM Impact Collaborative, serves on the WestFest Planning Committee, and participates in STEMM Rising. For years he has written the state exams for the astronomy competitions in the Science Olympiad. He leads a long-running astronomy series with the Upper Arlington and Bexley libraries and is co-leading the resurgence of Astronomy on Tap at East Market and the Bexley Library.
Read more about this year's winners here.
---