June 18, 2020
Paul Martini named fellow at Harvard's Radcliffe Institute
Image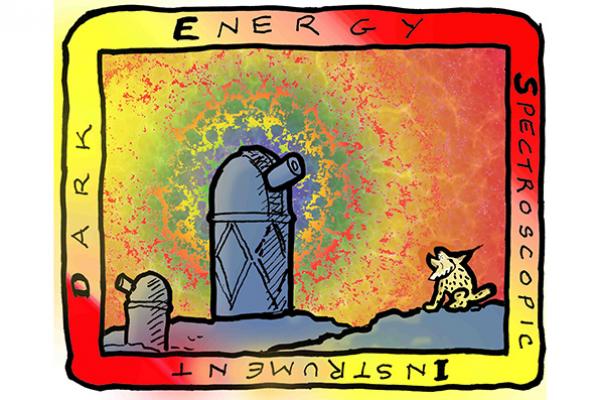 Description
Paul Martini, professor in the Department of Astronomy and Center for Cosmology and Astroparticle Physics, has been named a 2020–2021 fellow at the Radcliffe Institute for Advanced Study at Harvard University, joining an impressive class whose work will span the sciences, social sciences, humanities and arts.
As the 2020–2021 William Bentinck-Smith Fellow, Martini will pursue an individual project in a community dedicated to exploration and inquiry. His emphasis will be to understand the mystery of cosmic acceleration with data from the Dark Energy Spectroscopic Instrument (DESI), which recently started collecting data for the most ambitious spectroscopic survey of the universe ever conducted.
"I am grateful to the Radcliffe Institute for the opportunity to focus my research on the mystery of cosmic acceleration and excited to interact with the diverse community of Radcliffe fellows to explore broader questions related to science and society," Martini said.
In his Radcliffe project, Martini will use DESI's powerful new measurements of the intergalactic gas distribution to better determine the equation of state of the mysterious dark energy that is the most prevalent explanation for cosmic acceleration. He will also test alternative explanations, such as modifications to the theory of gravity.
"This fellowship class, taking shape amid a devastating pandemic, reflects our conviction that the cross-disciplinary exchange and deep exploration that Radcliffe enables are critically important for Harvard and for the wider world — especially in times like these, when we must confront unprecedented challenges," said Radcliffe Dean Tomiko Brown-Nagin.
"Our fellows will advance human understanding in the sciences, social sciences, and humanities. Their creative work will change how we see the world. And they will pursue solutions to some of the most pressing issues facing our society."
The 2020–2021 fellowship year will be virtual, with the possibility of a residential component, pending decisions on Harvard-wide policies by university leaders and informed by epidemiological models of the spread of COVID-19 in the United States. The acceptance rate for the incoming class was 2.8% from a pool of nearly 1,400 applicants. The group represents six countries and a wide range of disciplines.
The Radcliffe Institute has awarded more than 900 fellowships since its founding in 1999. The full list of fellows can be found online.
About the Radcliffe Institute for Advanced Study at Harvard University
The Radcliffe Institute for Advanced Study is a unique space within Harvard — a school dedicated to creating and sharing transformative ideas across all disciplines. Each year, the Institute hosts leading scholars, scientists and artists from around the world in its renowned residential fellowship program. Radcliffe fosters innovative research collaborations and offers hundreds of public lectures, exhibitions, performances, conferences and other events annually. The Institute is home to the Arthur and Elizabeth Schlesinger Library, the nation's foremost archive on the history of women, gender and sexuality. Click for more information about the people and programs of the Radcliffe Institute.
Original Article can be found here.
---