July 24, 2012
Gaudi and Hirata Named PECASE Winners
Image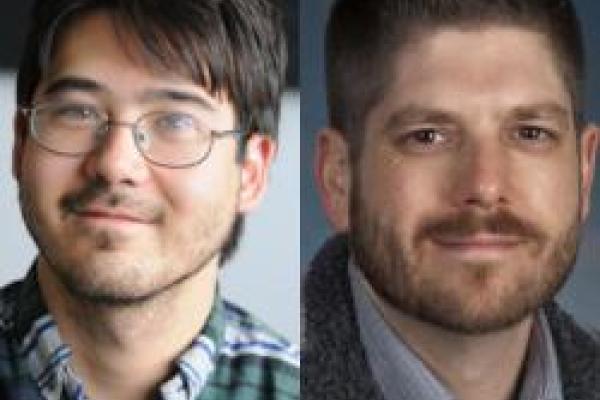 Description
Scott Gaudi, Astronomy; and Christopher Hirata, Astronomy and Physics, are two of 96 researchers President Obama named this week as recipients of the Presidential Early Career Awards for Scientists and Engineers--the highest honor given by the U. S. Government to science and engineering professionals in the early stages of their research careers.
This is the third year in a row Arts and Sciences researchers have been selected for this award.
Gaudi and Hirata are the only two astronomers named. They join a select group of young researchers nationally, including two from Ohio State—Ian Howat, Earth Sciences, in 2011; and Steven Lower, Earth Sciences, in 2010.
Scott Gaudi is an Associate Professor in the Department of Astronomy, and Chris Hirata, currently at Caltech, has recently accepted an appointment as a Professor in Astronomy and Physics at OSU starting in Autumn 2013.
---