April 3, 2023
Caprice Phillips wins Graduate Student Award for Diversity Enhancement
Image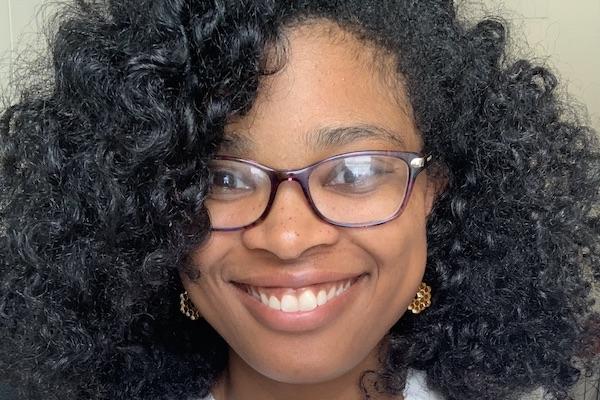 Description
HUGE congratulations to graduate student Caprice Phillips for winning this year's Graduate Student Award for Diversity Enhancement!
Graduate Studies in the College of Arts and Sciences honors outstanding graduate students for the Graduate Student Awards 2023. Caprice Phillips has won the Graduate Student Award for Diversity Enhancement. One award is given to recognize the outstanding accomplishments of a graduate student whose research, teaching, and/or service/outreach activities promote diversity and support a culture that embraces and exhibits inclusive excellence, community, and openness. Each award includes a plaque and a $1,000 scholarship that will be added to the recipient's statement of account. This is the first time this award has been given. (See https://artsandsciences.osu.edu/current-students/graduate-students/graduate-student-awards for more information)
Caprice's work with BlackInAstro is internationally recognized and her formal and informal work internal to the department on the Diversity Committee and with Diversity Journal Club and URSA have been important and impactful. We're extremely proud and grateful to have Caprice doing this work in the department and it's absolutely wonderful to see the grad school acknowledge it!
Congratulations Caprice!
---