May 6, 2020
Astronomy Class of 2020
Image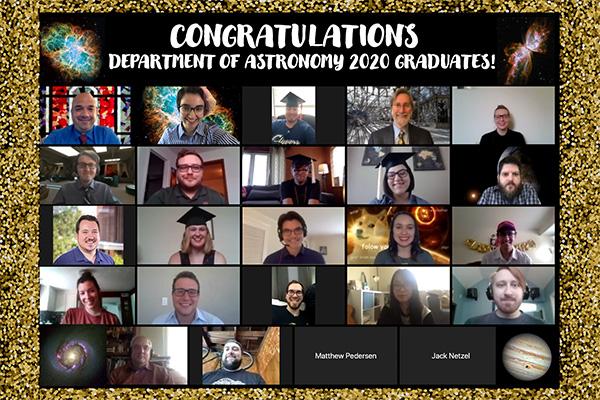 Description
Congratulations 2020 Department of Astronomy Graduates!!!
On  Sunday, May 3, 2020, the Department of Astronomy held its first graduation ceremony of the modern era. We celebrated the completion of the Astronomy & Astrophysics degrees for 26 incredible undergraduate students. A picture of the event follows at the bottom of the page. If you would like to watch the ceremony you can click here for the zoom recording.
Our graduates in alphabetical order by last name.
Jacqueline Appel
Erica Behrens
Wyatt Biscan
Julia Brady
Dhvanil Desai
Will Hanegan
Conor Hayes
Dain Jaderlund
Nikki Justice
Karly Krammes
Sophie Lebowitz
Issac Lipovich
Alex Machtay
Tom Marren
Jack Netzel
John Nijim
Victoria Niu
Erin Orlovsky
Jeniveve Pearson
Matt Pedersen
Michael Reinhard
Em Sowles
Colin Steinhauer
KJ Stevens
Gabriela Torrini
Jack Warfield
Congrats to all of you and best wishes moving forward into your futures.
Advanced
Media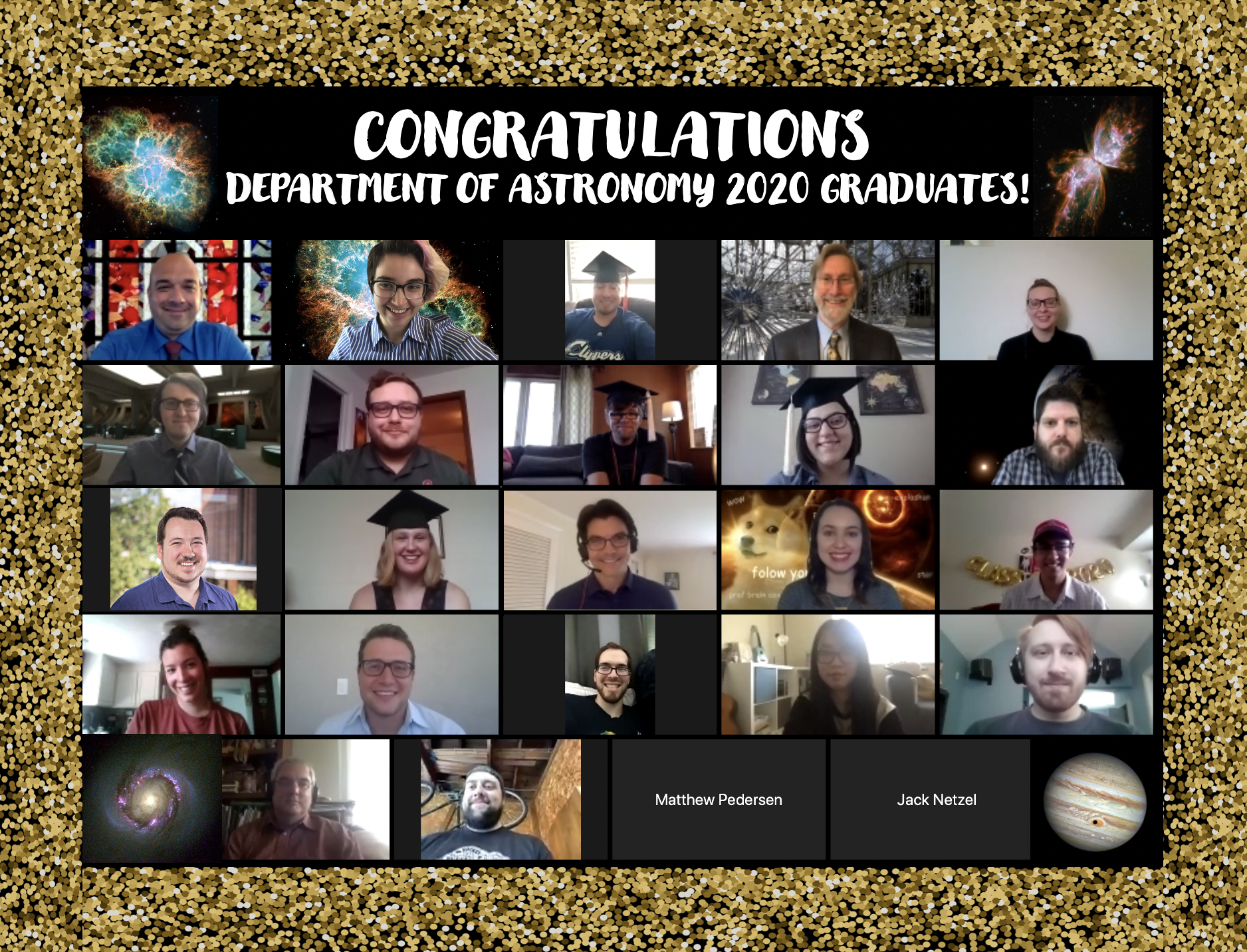 ---