June 4, 2018
ASAS-SN Awarded Grant from Ohio State's Women & Philanthropy
Image
Image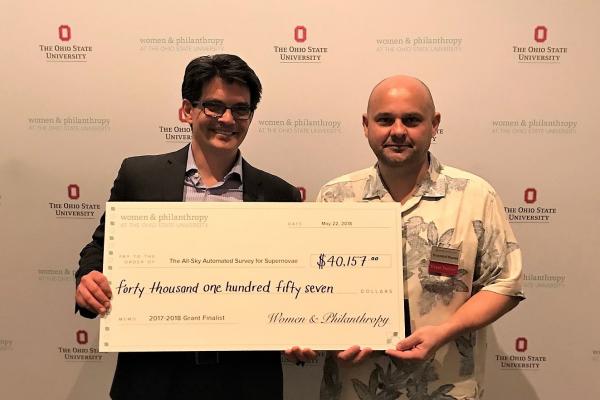 Description
The All Sky Automated Survey for SuperNovae (ASAS-SN) has been awarded a grant from Ohio State's Women & Philanthropy! 
The grant will fund the follow-up observations necessary to characterize and understand ASAS-SN discoveries. Professors Kris Stanek and Todd Thompson accepted the award earlier this week.
To watch Dr. Thompson's ASAS-SN presentation, please click here. 
---