Image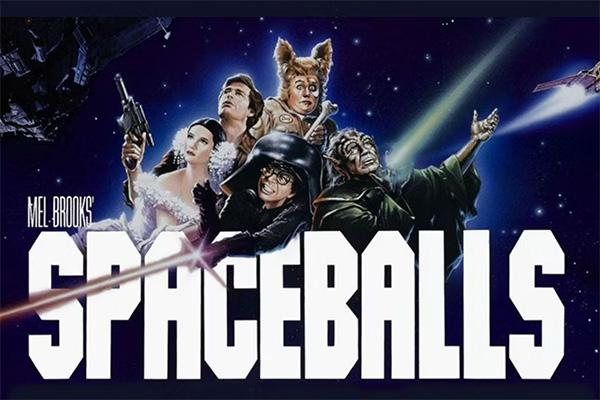 November 30, 2022
8:00PM - 9:00PM
Location
ONLINE: Zoom Webinar
Date Range
Add to Calendar
2022-11-30 20:00:00
2022-11-30 21:00:00
Monthly Movie Night - Spaceballs– Science Fiction vs Science Fact
Join the Ohio State Department of Astronomy and Center for Cosmology and AstroParticle Physics (CCAPP) for an online panel discussion on the science concepts featured in the film Spaceballs! When Wednesday, November 30, from 8:00-9:00 PM EST How to Join This time, we are presenting "Spaceballs", the 1987 comedy classic by Mel Brooks.  Two ways to participate: Live!: 6:00 pm: Viewing of Spaceballs at Gateway Theatre, 1550 N. High Street 8:00 pm: Panel discussion of Science Fact vs. Science Fiction in the movie For free tickets, please go to https://gatewayfilmcenter.org/purchase/1250390/ and ignore the fact it says "online." Virtual: No viewing option, but join us at 8:00 pm for the panel discussion.  Feel free to watch Spaceballs at home if you need a refresher, the film can be rented on many online platforms, including Amazon, Google Play, and YouTube. To register for the webinar, please go here, https://osu.zoom.us/webinar/register/WN_z3B3V4ClRM2GghIhH6Fi1w, or follow the button below. ASL and CART captioning provided. May the Schwartz be with you! Panelists: Kiersten Boley - Ohio State Astronomy Caprice Phillips - Ohio State Astronomy Guy Spriggs -  Moderator: Mary Rickel - Ohio State Astronomy  
ONLINE: Zoom Webinar
OSU ASC Drupal 8
ascwebservices@osu.edu
America/New_York
public
Date Range
Add to Calendar
2022-11-30 20:00:00
2022-11-30 21:00:00
Monthly Movie Night - Spaceballs– Science Fiction vs Science Fact
Join the Ohio State Department of Astronomy and Center for Cosmology and AstroParticle Physics (CCAPP) for an online panel discussion on the science concepts featured in the film Spaceballs! When Wednesday, November 30, from 8:00-9:00 PM EST How to Join This time, we are presenting "Spaceballs", the 1987 comedy classic by Mel Brooks.  Two ways to participate: Live!: 6:00 pm: Viewing of Spaceballs at Gateway Theatre, 1550 N. High Street 8:00 pm: Panel discussion of Science Fact vs. Science Fiction in the movie For free tickets, please go to https://gatewayfilmcenter.org/purchase/1250390/ and ignore the fact it says "online." Virtual: No viewing option, but join us at 8:00 pm for the panel discussion.  Feel free to watch Spaceballs at home if you need a refresher, the film can be rented on many online platforms, including Amazon, Google Play, and YouTube. To register for the webinar, please go here, https://osu.zoom.us/webinar/register/WN_z3B3V4ClRM2GghIhH6Fi1w, or follow the button below. ASL and CART captioning provided. May the Schwartz be with you! Panelists: Kiersten Boley - Ohio State Astronomy Caprice Phillips - Ohio State Astronomy Guy Spriggs -  Moderator: Mary Rickel - Ohio State Astronomy  
ONLINE: Zoom Webinar
Department of Astronomy
astronomy@osu.edu
America/New_York
public
Description
Join the Ohio State Department of Astronomy and Center for Cosmology and AstroParticle Physics (CCAPP) for an online panel discussion on the science concepts featured in the film Spaceballs!
When
Wednesday, November 30, from 8:00-9:00 PM EST
How to Join
This time, we are presenting "Spaceballs", the 1987 comedy classic by Mel Brooks. 
Two ways to participate:
Live!:
6:00 pm: Viewing of Spaceballs at Gateway Theatre, 1550 N. High Street
8:00 pm: Panel discussion of Science Fact vs. Science Fiction in the movie
For free tickets, please go to https://gatewayfilmcenter.org/purchase/1250390/ and ignore the fact it says "online."
Virtual:
No viewing option, but join us at 8:00 pm for the panel discussion. 
Feel free to watch Spaceballs at home if you need a refresher, the film can be rented on many online platforms, including Amazon, Google Play, and YouTube.
To register for the webinar, please go here, https://osu.zoom.us/webinar/register/WN_z3B3V4ClRM2GghIhH6Fi1w, or follow the button below. ASL and CART captioning provided.
May the Schwartz be with you!
Panelists:
Kiersten Boley - Ohio State Astronomy
Caprice Phillips - Ohio State Astronomy
Guy Spriggs - 
Moderator:
Mary Rickel - Ohio State Astronomy
Advanced
Events Filters:
---