Image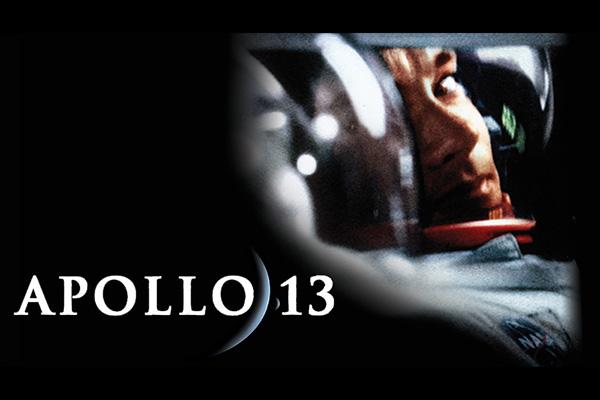 April 28, 2021
8:00PM - 9:00PM
Location
ONLINE: Zoom Webinar
Date Range
Add to Calendar
2021-04-28 20:00:00
2021-04-28 21:00:00
Monthly Movie Night – Apollo 13 - Science Fiction vs Science Fact
Join the Ohio State Department of Astronomy and Center for Cosmology and AstroParticle Physics (CCAPP) for an online panel discussion on the science concepts featured in the film Apollo 13! When Wednesday, April 28, from 8:00-9:00 PM EST How to Join To participate in this event,  Register for free using the button below or clicking here Registration is required in order to attend. Watch Apollo 13 at home. The film can be rented on many online platforms, including Amazon, Google Play, and YouTube. It is currently streaming for free with ads on the peacock streaming service. Come ready on April 28, with your Apollo 13 science questions! This webinar is hosted on Zoom and we are making every effort to include ASL interpreting and live CART captioning. Panelists: Dr. Brian C. Odom - Dr. Brian C. Odom is the Acting NASA Chief Historian where leads the program responsible for capturing, preserving, and disseminating the agency's history. Dr. Odom is co-editor of NASA and the 'Long' Civil Rights Movement (University Press of Florida, 2019) which was awarded the 2019 Eugene M. Emme Astronautical Literature Award by the American Astronautical Society (AAS). He is currently editing a collection of essays entitled NASA and the American South. Before his current position, Dr. Odom was the historian at NASA's Marshall Space Flight Center. Dr. Michael Stamatikos - Professor at OSU Newark, Founding Director for SciDome at The Works planetarium ​Nicole Smith, Aerospace Engineer and Chief, Exploration Systems Office at NASA Glenn Research Center Moderator: Caitlin O'Brien - Undergraduate Astronomer
ONLINE: Zoom Webinar
OSU ASC Drupal 8
ascwebservices@osu.edu
America/New_York
public
Date Range
Add to Calendar
2021-04-28 20:00:00
2021-04-28 21:00:00
Monthly Movie Night – Apollo 13 - Science Fiction vs Science Fact
Join the Ohio State Department of Astronomy and Center for Cosmology and AstroParticle Physics (CCAPP) for an online panel discussion on the science concepts featured in the film Apollo 13! When Wednesday, April 28, from 8:00-9:00 PM EST How to Join To participate in this event,  Register for free using the button below or clicking here Registration is required in order to attend. Watch Apollo 13 at home. The film can be rented on many online platforms, including Amazon, Google Play, and YouTube. It is currently streaming for free with ads on the peacock streaming service. Come ready on April 28, with your Apollo 13 science questions! This webinar is hosted on Zoom and we are making every effort to include ASL interpreting and live CART captioning. Panelists: Dr. Brian C. Odom - Dr. Brian C. Odom is the Acting NASA Chief Historian where leads the program responsible for capturing, preserving, and disseminating the agency's history. Dr. Odom is co-editor of NASA and the 'Long' Civil Rights Movement (University Press of Florida, 2019) which was awarded the 2019 Eugene M. Emme Astronautical Literature Award by the American Astronautical Society (AAS). He is currently editing a collection of essays entitled NASA and the American South. Before his current position, Dr. Odom was the historian at NASA's Marshall Space Flight Center. Dr. Michael Stamatikos - Professor at OSU Newark, Founding Director for SciDome at The Works planetarium ​Nicole Smith, Aerospace Engineer and Chief, Exploration Systems Office at NASA Glenn Research Center Moderator: Caitlin O'Brien - Undergraduate Astronomer
ONLINE: Zoom Webinar
Department of Astronomy
astronomy@osu.edu
America/New_York
public
Description
Join the Ohio State Department of Astronomy and Center for Cosmology and AstroParticle Physics (CCAPP) for an online panel discussion on the science concepts featured in the film Apollo 13!
When
Wednesday, April 28, from 8:00-9:00 PM EST
How to Join
To participate in this event, 
Register for free using the button below or clicking here Registration is required in order to attend.
Watch Apollo 13 at home. The film can be rented on many online platforms, including Amazon, Google Play, and YouTube. It is currently streaming for free with ads on the peacock streaming service.
Come ready on April 28, with your Apollo 13 science questions!
This webinar is hosted on Zoom and we are making every effort to include ASL interpreting and live CART captioning.
Panelists:
Dr. Brian C. Odom - Dr. Brian C. Odom is the Acting NASA Chief Historian where leads the program responsible for capturing, preserving, and disseminating the agency's history. Dr. Odom is co-editor of NASA and the 'Long' Civil Rights Movement (University Press of Florida, 2019) which was awarded the 2019 Eugene M. Emme Astronautical Literature Award by the American Astronautical Society (AAS). He is currently editing a collection of essays entitled NASA and the American South. Before his current position, Dr. Odom was the historian at NASA's Marshall Space Flight Center.
Dr. Michael Stamatikos - Professor at OSU Newark, Founding Director for SciDome at The Works planetarium
​Nicole Smith, Aerospace Engineer and Chief, Exploration Systems Office at NASA Glenn Research Center
Moderator:
Caitlin O'Brien - Undergraduate Astronomer
Advanced
Events Filters:
---