Image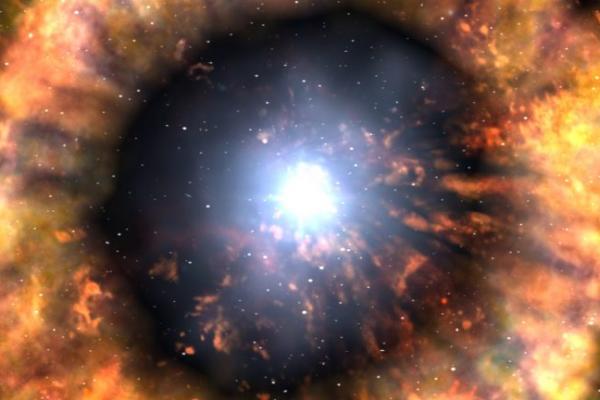 February 13, 2020
8:00PM - 9:00PM
Date Range
Add to Calendar
2020-02-13 21:00:00
2020-02-13 22:00:00
OSAA Public Lecture
All-Sky Automated Survey for SuperNovae: Big Science with Small Telescopes Kris Stanek - The Ohio State University Even in the present day, only human eyes monitor the entire night sky.  There is no optical survey that frequently images and records the entire celestial sphere, seeking out the transient, variable, and sometimes violent events that mark the evolution and transformation of our Universe. Astronomers at OSU are changing that with their ``All-Sky Automated Survey for Supernovae'' (ASAS-SN),  which, for the first time in human history, automatically surveys the entire visible sky every night.  ASAS-SN is already producing a steady stream of exciting discoveries, many of them potentially transformative to the field of astrophysics, and the best is yet to come. Kris Stanek & Chris Kochanek were awarded the 2020 AAS Beatrice M. Tinsley Prize "For their innovative contributions to time-domain astronomy and, in particular, their leadership in the All-Sky Automated Survey for Supernovae (ASAS-SN)."  Location: CBEC 0130 151 W Woodruff Ave Columbus, OH 43210 https://www.osu.edu/map/building.php?building=248
CBEC 0130
OSU ASC Drupal 8
ascwebservices@osu.edu
America/New_York
public
Date Range
Add to Calendar
2020-02-13 20:00:00
2020-02-13 21:00:00
OSAA Public Lecture
All-Sky Automated Survey for SuperNovae: Big Science with Small Telescopes Kris Stanek - The Ohio State University Even in the present day, only human eyes monitor the entire night sky.  There is no optical survey that frequently images and records the entire celestial sphere, seeking out the transient, variable, and sometimes violent events that mark the evolution and transformation of our Universe. Astronomers at OSU are changing that with their ``All-Sky Automated Survey for Supernovae'' (ASAS-SN),  which, for the first time in human history, automatically surveys the entire visible sky every night.  ASAS-SN is already producing a steady stream of exciting discoveries, many of them potentially transformative to the field of astrophysics, and the best is yet to come. Kris Stanek & Chris Kochanek were awarded the 2020 AAS Beatrice M. Tinsley Prize "For their innovative contributions to time-domain astronomy and, in particular, their leadership in the All-Sky Automated Survey for Supernovae (ASAS-SN)."  Location: CBEC 0130 151 W Woodruff Ave Columbus, OH 43210 https://www.osu.edu/map/building.php?building=248
CBEC 0130
Department of Astronomy
astronomy@osu.edu
America/New_York
public
Description
All-Sky Automated Survey for SuperNovae: Big Science with Small Telescopes
Kris Stanek - The Ohio State University
Even in the present day, only human eyes monitor the entire night sky.  There is no optical survey that frequently images and records the entire celestial sphere, seeking out the transient, variable, and sometimes violent events that mark the evolution and transformation of our Universe.
Astronomers at OSU are changing that with their ``All-Sky Automated Survey for Supernovae'' (ASAS-SN),  which, for the first time in human history, automatically surveys the entire visible sky every night.  ASAS-SN is already producing a steady stream of exciting discoveries, many of them potentially transformative to the field of astrophysics, and the best is yet to come.
Kris Stanek & Chris Kochanek were awarded the 2020 AAS Beatrice M. Tinsley Prize "For their innovative contributions to time-domain astronomy and, in particular, their leadership in the All-Sky Automated Survey for Supernovae (ASAS-SN)." 
Location:
CBEC 0130
151 W Woodruff Ave
Columbus, OH 43210
Events Filters:
---