Image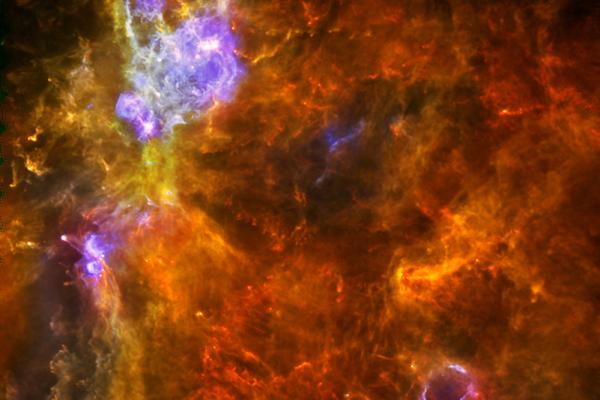 May 22, 2021
11:00AM - 1:00PM
Location
ONLINE: Zoom Webinar
Date Range
Add to Calendar
2021-05-22 11:00:00
2021-05-22 13:00:00
Friends of Ohio State Astronomy & Astrophysics - May 2021 Event
Registration is open! The Spring Friends of Ohio State Astronomy and Astrophysics event will take place on Saturday, May 22. FOSAA will begin at 11 AM with talks from 3 of our graduate students. It will continue over lunch with our new citizen science program. After lunch we will have a special screening of the prerelease "Atlas of a Changing Earth." To request accessibility services please email us. Talks - Beginning at 11:00 AM Dr. Diego Godoy Rivera – Spinning with the Stars: A Clock in Space Andres Salcedo – TBA Tyler Holland-Ashford – TBA Activity - Lunchtime Tharindu Jayasinghe – Citizen Assassin - Prizes will happen! Secret Special Planetarium Screening via Zoom Atlas of a Changing Earth - Audience screen testing we will ask you for your anonymous feedback via a Qualtrics survey and discussion
ONLINE: Zoom Webinar
OSU ASC Drupal 8
ascwebservices@osu.edu
America/New_York
public
Date Range
Add to Calendar
2021-05-22 11:00:00
2021-05-22 13:00:00
Friends of Ohio State Astronomy & Astrophysics - May 2021 Event
Registration is open! The Spring Friends of Ohio State Astronomy and Astrophysics event will take place on Saturday, May 22. FOSAA will begin at 11 AM with talks from 3 of our graduate students. It will continue over lunch with our new citizen science program. After lunch we will have a special screening of the prerelease "Atlas of a Changing Earth." To request accessibility services please email us. Talks - Beginning at 11:00 AM Dr. Diego Godoy Rivera – Spinning with the Stars: A Clock in Space Andres Salcedo – TBA Tyler Holland-Ashford – TBA Activity - Lunchtime Tharindu Jayasinghe – Citizen Assassin - Prizes will happen! Secret Special Planetarium Screening via Zoom Atlas of a Changing Earth - Audience screen testing we will ask you for your anonymous feedback via a Qualtrics survey and discussion
ONLINE: Zoom Webinar
Department of Astronomy
astronomy@osu.edu
America/New_York
public
Description
Registration is open!
The Spring Friends of Ohio State Astronomy and Astrophysics event will take place on Saturday, May 22. FOSAA will begin at 11 AM with talks from 3 of our graduate students. It will continue over lunch with our new citizen science program. After lunch we will have a special screening of the prerelease "Atlas of a Changing Earth." To request accessibility services please email us.
Talks - Beginning at 11:00 AM
Dr. Diego Godoy Rivera – Spinning with the Stars: A Clock in Space
Andres Salcedo – TBA
Tyler Holland-Ashford – TBA
Activity - Lunchtime
Tharindu Jayasinghe – Citizen Assassin - Prizes will happen!
Secret Special Planetarium Screening via Zoom
Atlas of a Changing Earth - Audience screen testing we will ask you for your anonymous feedback via a Qualtrics survey and discussion
Advanced
Events Filters:
---